AnimeltUP!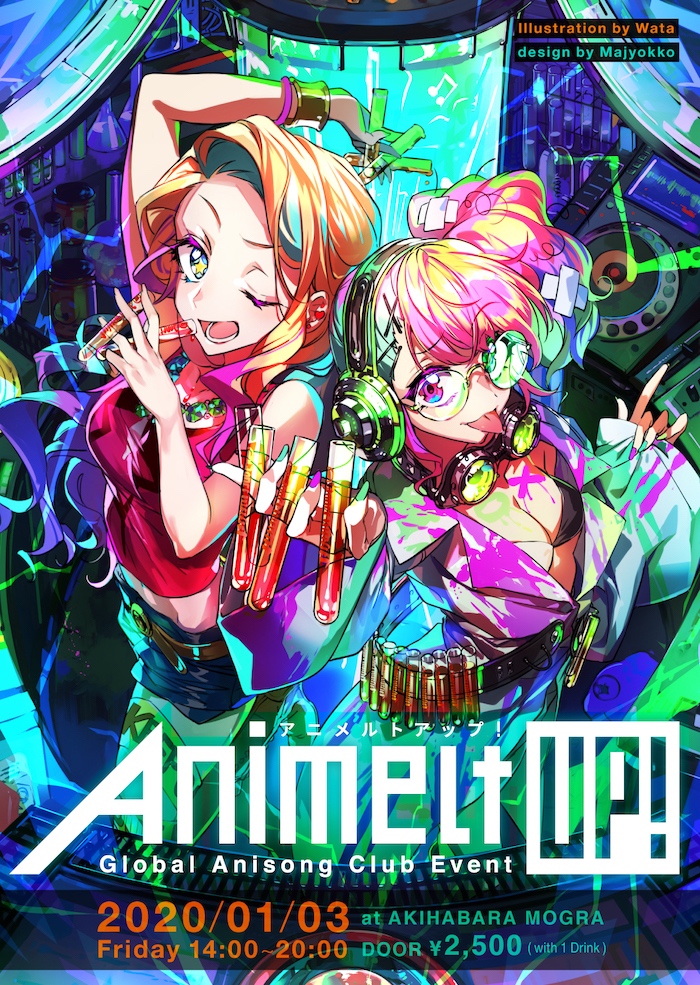 Welcome to AnimeltUP!
▶︎ OPEN & START
14:00
▶︎ CLOSE
20:00
▶︎ DOOR
¥2,500 (with 1 Drink)
▶︎ DJs
ALiCE
All Hell Breaks Loops
GuySaaN
Klange
MASA〆MUNE
Shawty
soundflora*
Syntho
tonio
▶︎ VJs
Saruton
All Hell Breaks Loops
USUGIRI
▶︎ Lasers
marcan
AnimeltUP! is a new global Anisong Club event that unites performers and fans from Japan and abroad through anime song. Come together and enjoy the party!
「アニメルトアップ!」はグローバルなアニソンクラブイベントです。
アニソンが好きな出演者・参加者が海外と日本から集まり、ひとつになって楽しめる新しいパーティーです!
▶︎ Profiles
▼ Syntho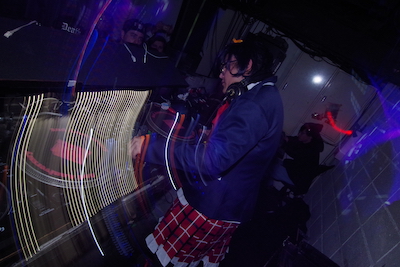 Syntho is a moe-bound darkweb DJ that draws sounds from breakcore, drum and bass, club, ket donk, and werks. Syntho curates sounds from all across Japan, capturing the moe spirit. Inspired by acts like DJ Newtown(Tofubeats), Silvanian Families, and the sounds of Japan's Netlabel, Soundcloud, and doujin music scene.
Breakcore, drum and bassなどのクラブミュージックを主軸とした選曲スタイルを持つ "Moe-bound DJ"。日本のあらゆるところから音を掻き集め、萌えの魂を掴み取る。DJ Newtown(Tofubeats)やSilvanian FamiliesといったDJ、また日本のネットレーベルや同人音楽、Soundcloud音楽シーンからも影響を受けており、様々な音楽に精通している。
【twitter】https://twitter.com/synthodj

▼ tonio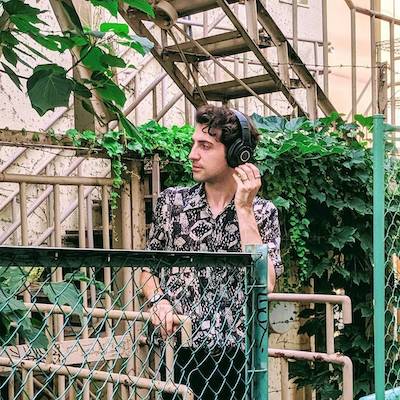 DJ tonio is performing as Anisong DJ in Tokyo since 2014. He participated as regular DJ and as staff at AniSphere for two years, an event organized at Akihabara MOGRA. Usually performing as guest DJ in many venues in Tokyo.
Usually mixing original anisongs, his favourite genres are moe and 90s songs, but anything goes.
90年代前半にスペインで放送されたアニメがきっかけでアニソンと触れ合い、心惹かれた。
もう2019年だけれど、その情熱はまだ続いている。
そして、2014年に東京でアニソンDJとして活動を始めた。
AniSphereというMOGRAのイベントで2年間レギュラーDJとして参加していた。
現在は様々なところでゲストDJとして活動している。
【twitter】https://twitter.com/tokageroro
【mixcloud】https://www.mixcloud.com/toniovv
▼klange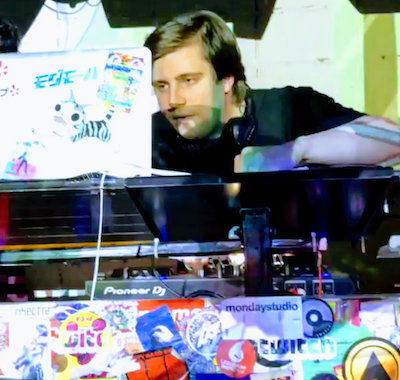 AnimeltUP's organizer, klange first came to Japan on a university exchange in 2010 and now lives in Tokyo as a permanent resident while working as a software engineer. An avid photographer, klange has been shooting Mogra events since 2017 including Mogra's 8th, 9th, and 10th Anniversaries, 2017-2018 and 2018-2019 New Year Countdowns, and multiple offsites in Sapporo and Honolulu. klange mixes Vocaloid, anisong, and J-Pop.
AnimeltUPのオーガナイザー。2010年に交換留学生として初めて来日し、現在はソフトウェアエンジニアとして働く東京在住の日本永住者。
熱意に溢れたフォトグラファーとして、MOGRAのANNIVERSARYやカウントダウンなど、数多くのMOGRAのイベントでシャッターを切る。またそれだけでなく、札幌とホノルルのイベントでも撮影を行う。
DJとしては、ボーカロイドとアニソンとJ-Popを主軸にMixする。
【twitter】 https://twitter.com/_klange

▼ GuySaaN
( AniLab. / Huurai-Gumi )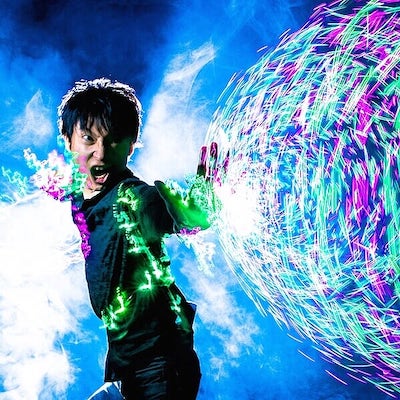 GuySaaN is anime song DJ and the organizer of AniSphere, an international anime song DJ club event had been held from 2017 to 2019 April.
He performs at anisong nightclubs and anime-related corporate parties.
In the past, he performed at CharaExpo Singapore, Shiro-kuro fes where more than 5,000 people came.
アニソンクラブイベント・企業イベントでのDJ出演からDJ教室の講師・イベント制作まで幅広く対応。
わかりやすい選曲と音楽性のつながりを重視したミックスに観客を盛り上げるパフォーマンスを得意としている。
過去にはシンガポールで行なわれたCharaExpoや、5000人超の来場者を記録したブシロード主催「しろくろフェス」へのDJ出演の他、
ニコニコ超会議のavexブースで行なわれたPrizmmy☆ ×「アニラボ.」コラボステージでMCを務めた。
秋葉原MOGRAで開催していた外国人と一緒にアニソンを楽しむイベントAniSphereのオーガナイザー。
【twitter】 https://twitter.com/bububupupu

▼ Shawty
( ANISON INDEX!! / Yurirhythm )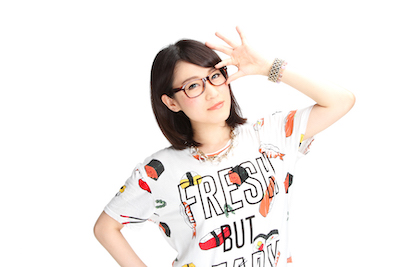 DJ Shawty, also known as DJ Hitomi, originally started out spinning Hip - hop, R&B and Electro.
In 2011, She began DJ'ing J-POP and Anisong as a resident DJ for ANISON INDEX!!, a popular event at the legendary OTAKU night club, Mogra, in Akihabara.
In 2015 and 2017, she was invited to perform at SacAnime in California. She will perform at AniParty vol 7 in New York this December.
2005年よりDJのキャリアをスタート。Hip Hop、R&B、Electro musicを中心にageHa・Womb・Feria Tokyo・atom・axxcis・camelot・a-life・ELFなどで毎月レギュラーDJとして出演しDJの経験を積む。2010年よりJPOPでのDJを始め、2011年より秋葉原mograのアニソンインデックス!!に出演するようになる。
2013年よりWOMB WEDM、2014年WOMB 14th ANNIVERSARY PARTYに出演。2015年ももいろクローバーZ 桃神祭2015 エコパスタジアム大会 AGOフェス、アメリカ カリフォルニアで開催されたコミコン『SacAnime』に出演。
毎年4月の忍たま乱太郎新シーズンとKIRIN本搾りの期間限定を心待ちにしながら、Hip Hop~アニソンまで自由気ままに活動中!

▼ Saruton
( 汚茶会 / サブカリズム / Anison Brothers / UNDER Freaks )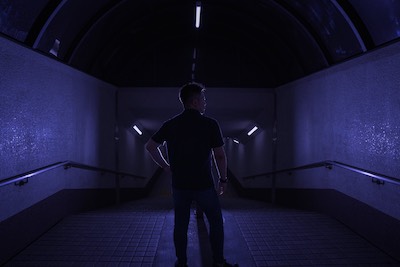 In 2013 Saruton began VJing in Hiroshima, not only doing live and club events, but also doing visuals at cafes and bars. At the old Hiroshima Bank of Japan building, Saruton was able to overcome the limitations of the equipment at that building.
Saruton's goal as a VJ is to leave a memorable impression on anyone who sees their work.
As of this April, Saruton has started to VJ primarily in Tokyo.
2013年から広島でVJ活動を開始、ライブやクラブイベントだけではなく、カフェやBAR、旧日銀など設備や機材の制約を飛び越えてVJとして空間演出することを探求。
見た人の記憶に残るVJを目指し、今年4月から活動の拠点を東京に移す。

▼ MASA〆MUNE
( A-Crash!! / GOTTA VISION )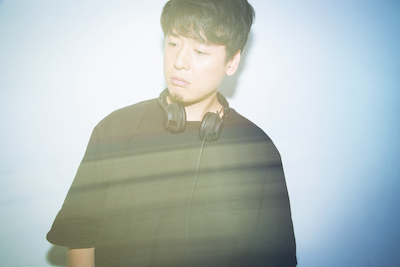 MASA〆MUNE organized and DJed at "Ani-dog", an Anisong club event in Osaka.
After a job relocation had him move to Hiroshima, he collaborated with events in Kyushu, Shikoku, and Kanto with the name "A-Crash!!".
After 2015, MASA〆MUNE has relocated to Kanto, and is now DJing armed with his own remixes.
大阪にてアニソンクラブイベント「Ani-dog」をオーガナイズすると同時にDJとしての活動をスタート。
転勤で広島へ移った後は「A-Crash!!」をオーガナイズし、九州、四国、関東とコラボイベントを開催していく。
2015年以降は拠点を関東に移し、hikari&-が作成したremixを武器にDJ活動を続ける。
【mixcloud】https://www.mixcloud.com/%E5%AE%89%E6%94%BF%E5%AE%97/
【hikari&- soundcloud】https://soundcloud.com/dj-sai-a-k-a-hikari
【twitter】https://twitter.com/yasumasamune

▼ soundflora*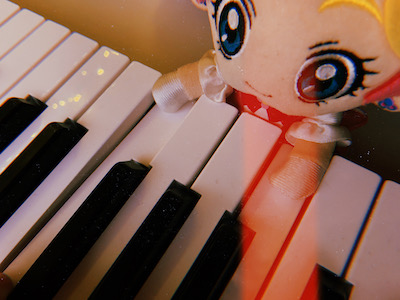 A Japanese trackmaker, DJ, and electric organist based in Tokyo, soundflora* has been DJing since she was 12 years old.
She spins her own rearranged remixes of anime songs as well as anime originals and her own original music. Her favorite genres are Precure, Aikatsu and YuruYuri, though she might surprise you with a future bass version!
日本出身トラックメーカーDJ、エレクトーン奏者。12歳でDJとトラックメイキングを始める。
リミックスによって、様々なジャンルの楽曲をクラブミュージックへと変身させるのが得意。
今回はかわいい女の子たちの曲を、カッコよくお届けします!
【twitter】 https://twitter.com/soundflora

▼ All Hell Breaks Loops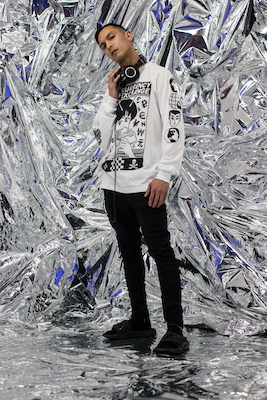 Haafu Video Engineer and Content Creator based in Los Angeles. Original mixed media draws influence from vocaloid, future bass, anisong and doujin music genres, often supporting live music events in the form of live visuals and VJing. Equally comfortable at unpermitted warehouse raves and legitimate festivals alike, All Hell Breaks Loops' works frequently employ repetition and maximalism on diasporic Nikkei cultural notes as a lens to consider intercultural exchanges in pop and underground music.
ロサンゼルスを拠点に活動する、日米ハーフのビデオエンジニア兼コンテンツクリエイター。彼の制作物はボーカロイド、future bass、 アニソンや同人音楽に触発されたものとなっており、またライブイベントでのサポートVJとしても活躍している。
アンダーグラウンドなレイヴイベントに限らず、メインストリームイベントにも堪能。POP MUSICとアンダーグラウンド音楽のコラボレーションを映すレンズとして、グローバルな日系移民文化の特色を備えた"反復と最大化"を用いる。

【twitter】 https://twitter.com/allhellbreaksloops

▼ ALiCE*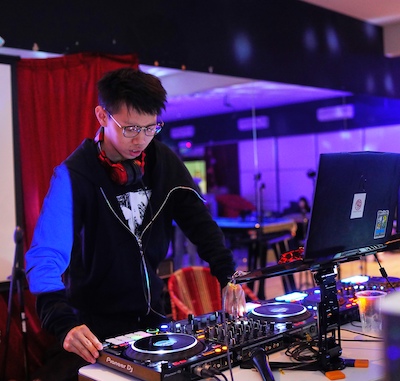 ALiCE is a Singaporean DJ who made his debut recently in 2019. Heavily influenced by his experiences in the various J-core club events of Japan, he was inspired to become a DJ to recreate those experiences and share with like-minded people his interests for such genres. As such, he specializes in a mix of J-core and anisong remixes. Although fresh to the scene, he hopes to contribute as much as possible to help the Anikura scene in Singapore thrive.
ALiCEは今年デビューしたばかりのシンガポール人DJ。日本のアニクラ/J-coreイベントに強い影響を受けており、「アニクラの楽しさを自身の方法で表現し、共通の趣味の人に広めたい」という強い想いでDJを開始。シンガポール国内でのアニクラ文化の布教に貢献する為、全力を尽くしている期待の新人DJ。
メインジャンルはJ-coreとアニソンのリミックス。

【twitter】 https://twitter.com/alace_te
【イベント写真アルバム】 https://www.facebook.com/103049867723773/

▼USUGIRI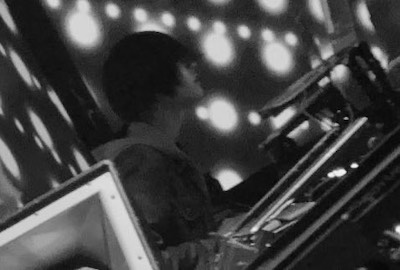 University student born at the end of last century, member of VJ team SabaLeoN.
USUGIRI likes to exploit video material to its maximum, refining his skills every day in order to create the ultimate experience of synchronized light and sound.
Favorite anime: Kill Me Baby
世紀末生まれの現役大学生VJ
VJチームSabaLeoN所属
映像素材の持ち味を最大限に活かしたプレイを好み、音と光とが完全に同期した究極の空間演出を模索し、日々腕を磨いている。
好きなアニメはキルミーベイベー。
【twitter】https://twitter.com/VJusugiri_lily
▼ People helping out
Aksman
Bennosuke
BrainShit
DjKnuX
K0sm0s