AniSphere vol.6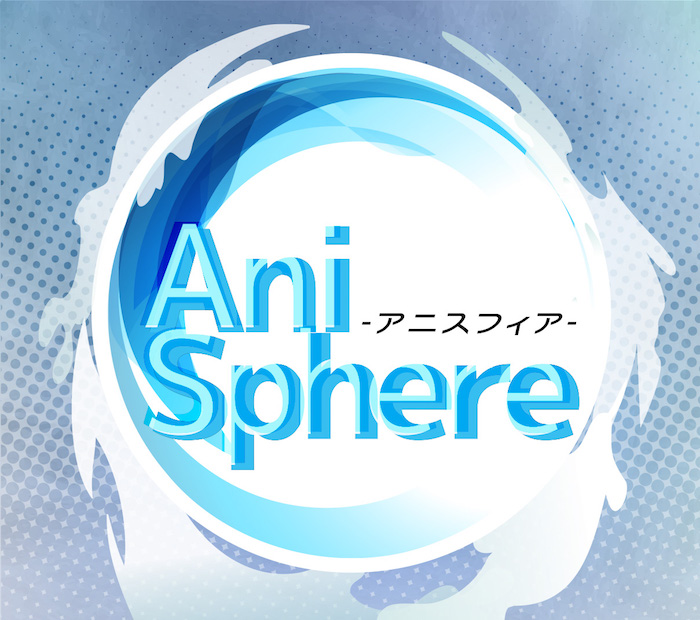 AniSphere vol.6
AniSphereLogo.jpg
AniSphere is an international anime song event for both Japanese and non-Japanese people to enjoy together.
If you'd like to talk or make friends with Japanese anime fans or just enjoy anime songs, just come on in!
◆About this event
Recently, we're seeing more and more people from all over the world at MOGRA.
Japanese people would like to make friends with them but it's not easy to find a chance.
International visitors are often looking for something fun to do at night in Akihabara but don't know where to go.
We could all have a happier nightlife if we could become friends and enjoy anime songs together!
AniSphere was born to make that connection.
Anime + Sphere = AniSphere!
Why don't you join our community?
◆AniSphere
15th/Sep.
21:00-23:00 Lounge Bar time
23:00-05:00 DJ time (all night)
Entrance fee /2,500JPY with 1 drink

◆Guest DJ
chefoba (AniLab./ANISON MATRIX!!/discloud)
AYa-NATiON (A-HOL!C / Xi-lium / discloud)
DIC (Zatsunomibu)
◆Guest VJ
ちゃー: char
おちゃ(雑飲み部): Ocha (Zatsunomibu)

◆Resident DJ/VJ/STAFF
GuySaaN
B.S.R.
弁之介
Routes
踊りーマン
ギー汰
トニオ
中野ジョジョ
ルイーズ (Louise)
Guest DJ
chefoba (AniLab./ANISON MATRIX!!/discloud)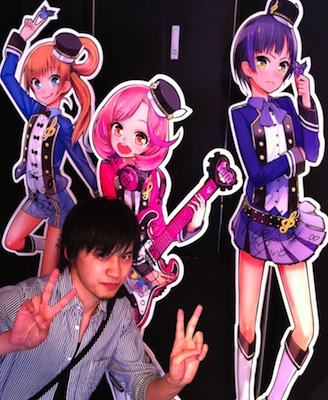 At the age of 12, he had a fateful encounter with dance music. At age 15, he obtained his first turntable and began attending events for trance, house, breakbeats and other genres.
Today, as a member of the anisong DJ group "AniLab.", he leverages his years of experience and musical sensibilities to create his own style as an anime song DJ.
In addition to DJing, he enjoys being active in multuple fields, producing music for such artists as Charisma.com and Prizzmy, teaching DJ lessons to voice actress Eriko Nakamura and serving as organizer for "discloud" and the DJ research and skill sharing event ATTRAKTOR.
http://anilab.info/production/chefoba/
https://twitter.com/chefoba

AYa-NATiON (A-HOL!C / Xi-lium / discloud)


AYa-NATiON started out in 2009 as a deep house DJ in the Tokyo area, then began DJing mainly in the anime song genre from 2010.
Her resident DJ events include "Xi-lium", a hugely popular event held at Akihabara MOGRA every 2nd Sunday where 400 Cyalume light sticks are distributed every time, "discloud", a new style CD potluck and distribution event where DJs play CDs brought in by party goers, and "korekura", an voice actor song-centered event combining live event vibes with party vibes. Then in 2015, she helped organize a new girls DJ party event at Akihabara MOGRA called "mogucolle"
AYa-NATiON has also performed at events such as "master groove circle "NIJIIRO" Release Party at MOGRA", a release party for a remix album and mix CD by "I've" composers and D-YAMA called "master groove circle "NIJIIRO" commemorating the 15th anniversary of "I've", the famous "Natsu no Utage" party held at Differ in Ariake on the eve of Comiket, and as a demo play DJ at "MOGRA NXS2 suported by Pioneer DJ," an event where visitors could be the first to try out the new CDJ2000NXS2 and DJM900NXS2.
She has earned a solid reputation for her genre-transcending party-centric DJ style covering the gamut of anime songs, J-pop, trance, house and more, and she continues to expand her range of activities not only in the Kanto area but also in Kansai and Tohoku.
Twitter:@ladybug7xx
Bio:http://ladybug7xx.tumblr.com/profile
mix: https://www.mixcloud.com/ladybug7xx/aya-nation-anime-song-dj-mix-1/

DIC (Zatsunomibu)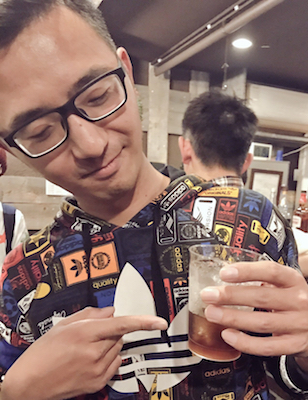 He learned all the basics of music from music games.
Formerly a DDR (Dance Dance Revolution) player, currently Passion P (The Idolm@ster Cinderella Girls)
DIC made his DJ debut in 2016, and is nonchalantly pursuing his goal of being a happy go-lucky anisong DJ.
He wants to be the cloest man to "Orange Sapphire"

Guest VJ
char


Having moved to Tokyo from Kanon's holy land (in the countryside 300km away from Sapporo), Cha is a shut-in who loves videos and alcohol.
She began VJing in 2015.
Fueled by ethanol and wota's cheers (jeers), she clears dungeons like asia and ageHa as she searches day by day for a unique mode of expression that only she can produce.
Ocha (Zatsunomibu)


In 2014, he moved to Tokyo. After partying and fooling around a lot, he discovered a strange group called Zatsunomibu, and decided to join.
In 2016, Zatsunomibu started putting on events, so he began VJing.
In 2017, for some reason, his range of activities is expanding and now he is filled with trepidation.
He (intends to) do his best not to succumb to alcohol and create a good mood for everyone to enjoy.